Sign in
Menu List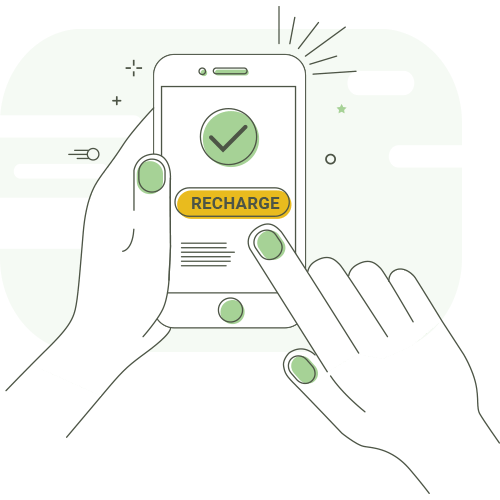 Tatadocomo Prepaid Recharge
Register for free and earn money through Tata DoCoMo prepaid recharge | Kuberjee Store
Kuberjee Store offer the best way of earning through mobile recharge distributorship. You can easilybe a distributor on Kuberjee store and got earning by its services. Recharge Shops are directly connected with walk-in customers. Many mobile users use retailers to recharge their mobile or bill payments. All these retailers are directly connected with mobile recharge distributors.
If you are one of them then register yourself with Kuberjee Store and start making money. Here you will get the high margin commission on every recharge. You can set up a never-ending recharge business by giving Tata DoCoMo prepaid recharge service to the end users. With having the more than 1 million customer base, Tata DoCoMo is well known telecom operator in India and the best thing is that everyone now uses mobile phones and need to get recharged it anytime of the day/night.
Keeping in mind the retailer's demand of instant recharge with more profit, Kuberjee store brought you the convenient way to recharge Tata DoCoMo prepaid card. From customize to 2G/3G/4G data plans, local and STD call plans, special top ups, national and international roaming plans Tata DoCoMo prepaid recharge has it all Retailers can choose the DoCoMo plans and packs that suit theirs customer recharge requirement. Our 24x7 online recharge facility gives you the freedom to recharge DoCoMo prepaid card from anywhere at any time. You can done Tata DoCoMo prepaid recharge from our website or application by using any of the payment methods like debit cards, credit cards & net banking, e-wallets, etc.