Sign in
Menu List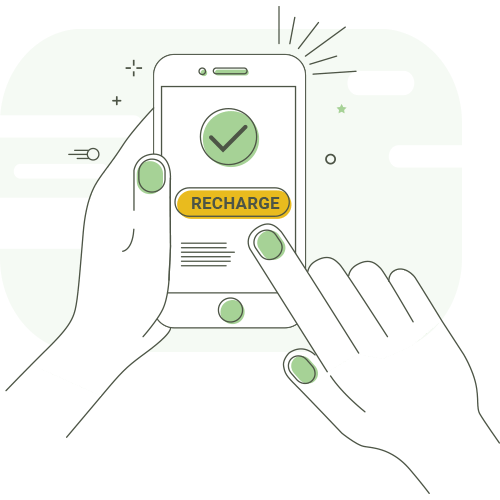 Vodafone Prepaid Recharge
Because of lack access to advance technology distributors and retailers, who used to provide multi recharge facility to their customers, had to keep various simcards and devices for all different operators for recharge; That was really hassling and annoying process. We, at Kuberjee Store all in one mobile recharge function where you can done all the recharges from one balance account. Join us as a Vodafone prepaid recharge retailer/distributor to start your own mobile recharge business. You can recharge Vodafone prepaid mobiles of all connections easily and instantly. We provide you the facility to recharge any Vodafone pre-paid mobile from any part of India, at any time and with just one click. Become a retailer/distributor and earn profitable commissions on every recharge made through your account/connection.
Kuberjee Store is an emerging firm and also specialize in DTH, Mobile and Data card recharge. Apart from earing through Vodafone prepaid recharge you will get Attractive margin slabs on using all these above mentioned services. retailer/distributor can start earning right from the same day of registration. We provide hassle free service for Vodafone prepaid recharge
We offers you the complete detail about all the Vodafone prepaid recharge plans and packages that includes 2G/3G/4G data plans, night minutes, top up, national roaming and special recharge plans, full talk time recharge plans, etc.retailercan also done their all Vodafone prepaid recharge through Kuberjee Store mobile application which is available on android.